When very young Nicholas de Kruyff would pester his parents until they read to him.  Comic books, Greek myths, illustrated fairytales, cereal boxes, signs on the highway, labels on jars –anything with words was fair game.  Frustrated at having to constantly wait for a parental being to succumb to his constant pleas, he learned to read by the age of six, much to the relief of his parents.  The entire world seemed to open up.  A friend suggested Tolkien to him in Grade Six, and the die was cast.  
His short fiction has appeared in The Magazine of Fantasy and Science Fiction, On Spec, and Parsec.  A relentless optimist, he lives in Toronto, Canada with his amazing wife and sparkling daughters.  Slippery Times is his first (published) novel.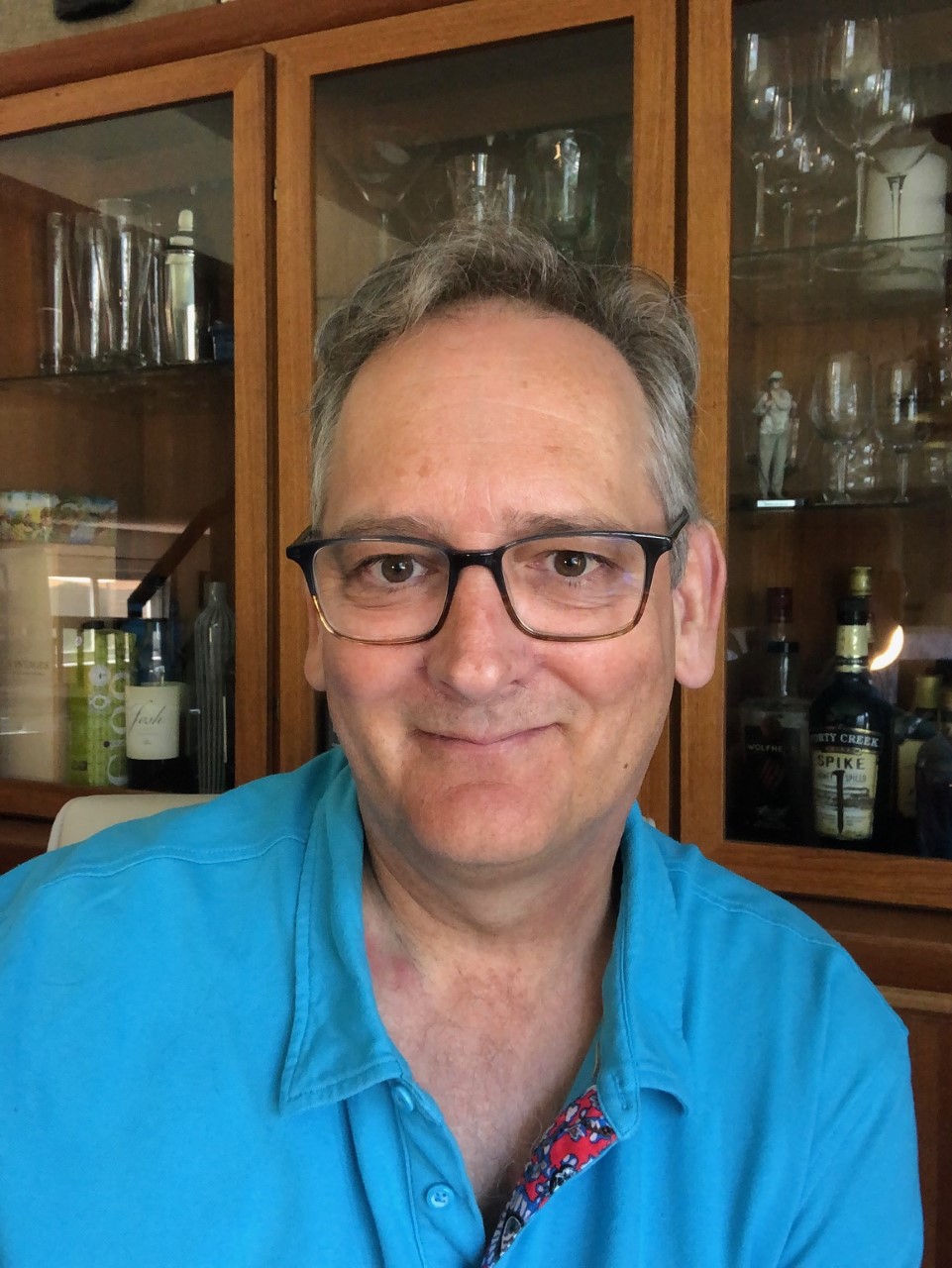 EDMUND LOVENIGHT would much rather party in Soho with the Dalai Lama than actually, you know, work. But when a dead cabbie named REG shows up with a message from the world's most cantankerous matron-of-arms, Lovenight embarks on a mission to rescue all of existence from a renegade archetype. Together with a stoned film student and a surly talking pug named 'Noodles', can Lovenight and Reg save the universe? Or will they muck it up? And will Lovenight ever get back to that swinging party in Soho?
Slippery Times is a cross-dimensional romp, packed with irreverence, glee, and several new and innovative cuss-words.
Available now almost everywhere that books are sold!!